Jenny Slate gives us the scoop on Tillamook Ice Cream (and new movie) in exclusive interview
Jenny Slate, actress, comedian, and now ice cream connoisseur, took the time to chat with Guilty Eats about her new partnership with Tillamook Ice Cream as part of the brand's campaign, Partnership for Creamier Ice Cream.
As if we didn't already love Jenny Slate to bits, the actress is now a Tillamook Ice Cream partner. An incredible actress (and voice actress), comedian, and a foodie? How can you not be a fan? Not to mention Slate always keeps it real and honest, never afraid of speaking up, just like our team here at Guilty Eats.
So what's new over at Tillamook headquarters? What are Slate's favorite ice cream flavors? We also sneaked in some questions about her upcoming movie, A24's Marcel the Shell with Shoes On. Read on to check out our interview (or watch it below).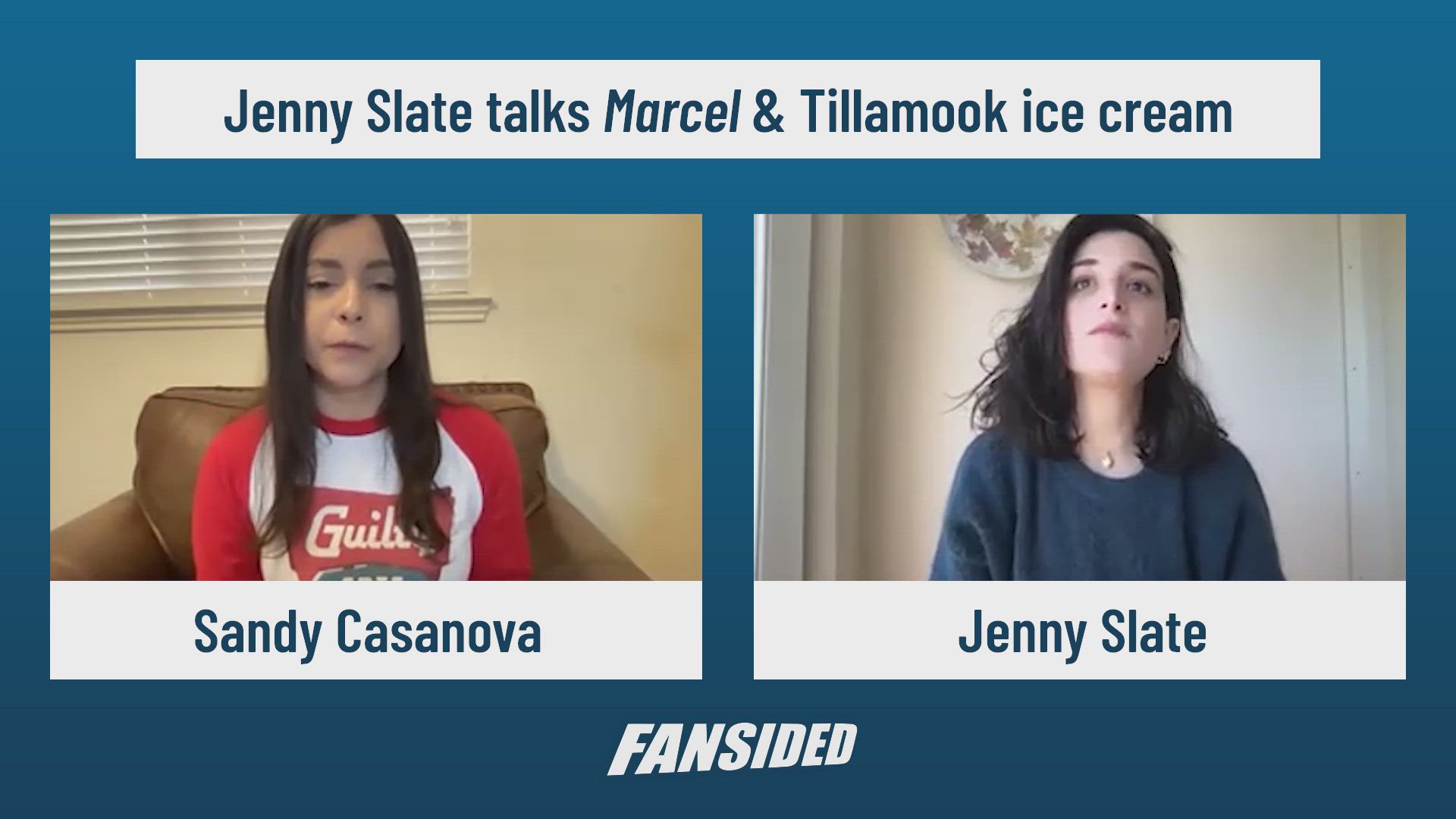 Jenny Slate chats Tillamook Ice Cream and the delicious flavors
This interview has been edited for length and clarity*
Guilty Eats: Tell us about your partnership with Tillamook Ice Cream!
Jenny Slate: The partnership for creamier ice cream is really about sharing creamy ie cream with people that you love. Friends don't want friends to have inferior ice cream. Tillamook Ice Cream is truly so creamy and delicious, and they have a bunch of really great flavors! Also, they're a great company! Tillamook is farmer owned. It's been really fun so far!
GE: Is that one of the ways you would say Tillamook stands out from other brands?
Slate: Sure! But it's not just the way they conduct their business, it's also their actual ingredients. It's so delicious and so purely good. It's something I can stand behind.
GE: What's your favorite flavor?
Slate: It's a tie! I've got a bunch. I love the strawberry ice cream, I love cookies and cream…and I really love the ice cream sandwiches, they're just the perfect size!
GE: Do you prefer an ice cream scoops in a bowl or an ice cream cone?
Slate: You know…I really prefer a cone, but I get a little nervous because I dropped one as a kid and I wasn't allowed to get another one. So sometimes when I'm feeling not as coordinated, I'll get ice cream on a dish. But really I want the cone.
GE: Yeah, I love both, but I definitely agree with a cone. You have something crunchy after! Now, at my home, you are a favorite! My kids love when they recognize your voice. What flavor do you think your The Secret Life of Pets character Gidget would love?
Slate: Oh my gosh! I think that Gidget…would love strawberry to match her bow.
GE: I can definitely see that! We also can't wait to watch your upcoming movie, Marcel the Shell with Shoes On. He is very different from Gidget, what would his favorite Tillamook Ice Cream flavor be?
Slate: I think he would be into the old fashion vanilla, he's a classic! But he's not to be overlooked!
Which Tillamook Ice Cream flavor will you be snatching from the store next? I don't know about you, but Jenny Slate has me craving a creamy vanilla one now! Marcel the Shell with Shoes On is in theaters June 24.